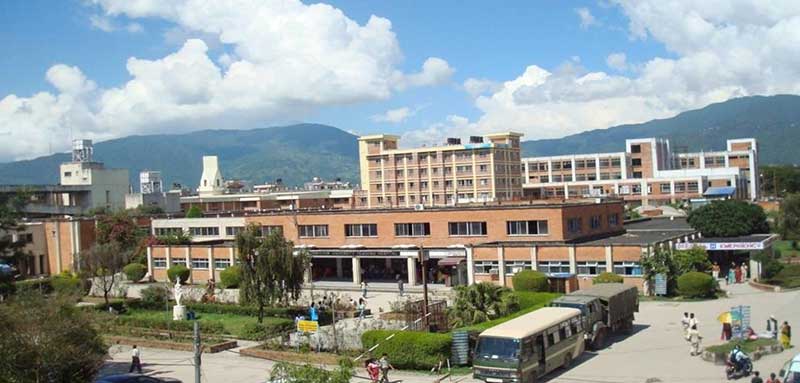 Every student likes to succeed in their life. Choosing the most prestigious courses is the first step towards a good future. MBBS is one of the popular choices among aspiring students. Many students like to study abroad, but the cost is the main concern. In such cases, studying in Nepal is the best choice as students can access competitive courses at low costs. Among the best colleges in Nepal, Maharajgunj holds the top position.
Introduction
MMC or Maharajgunj Medical Campus is one of the campuses of IOM (Institute Of Medicine) established in 1972. After the establishment of TUTH (Tribhuvan University Teaching Hospital) in 1983, MMC received the status of the first Medical School in the country. For more than two decades, the institution has catered to the need of students by providing high-quality medical education. It has also provided the bet tertiary health care to patients.
Facilities
MMC campus is one of the largest in the country with several academic programs, sophisticated labs, hygienic canteens, well-equipped lab, sports infrastructure, and Wi-Fi facilities. TUTH here the students need to train has more than 700 beds for patients along with super specialty services. It is the largest institution in the country offering high-quality health science education as well as services. Students who apply for the MBBS course in the college have hostel accommodation available. Separate accommodation is available for boys and girls. All students need to stay in the hostel except those students who have permission to reside with their parents or guardian approved by the parents.
Admission Method
For getting admission to MMC, students must have completed 17 years by 31st July of the ongoing year of admission. They must secure at least 50% marks in their 12th examination (For reserve category 40%). Students from India can submit their NEET scores for securing MBBS admission in Nepal. Also, students who have secured more than 50% marks in all subjects can apply directly for Admission Direct Quota seats. While students need not pass other entrance exams like IELTS or TOEFL, they need to appear for an admission interview as a part of the selection process.
Transportation
The ideal distance from the railway station, bus stand, and the airport make transportation easy. So, students can commute to and fro from the campus with ease.
Food
Indian students have no difficulty adjusting to the food in Nepal. It is similar to the cuisines in India. So, students never have to worry about adjusting to unknown food items.
Location
The premier medical campus is Maharajgunj Road, Kathmandu, Nepal. The campus is one of the three in the valley with the others scattered across the country.
MMC offers the best choice for Indian students to access the best education and get placement in world renowned hospitals.
Fees:
This college is considered as the most affordable medical college in Nepal, so you can think about it. Apart from getting quality education, you can find fee structure suitable to you too.