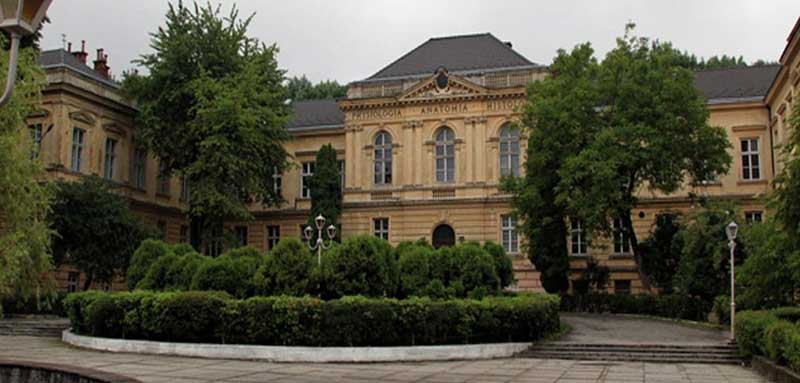 About LVIV national medical university: It is one of the best and the oldest medical universities of Ukraine. This is university of IV level of accreditation. The university is named after Danylo Halytsky. The LNMU started from the medical faculty of LVIV University which was established in 1784.
The university has 22 scientific schools developed and functioning in it. These schools include the schools of obstetrics and gynecology, biochemical, hygienic, infectious disease, history of medicine and pharmacy, neurology and neurosurgery, oncology, physiology and many of them.
Fee structure of the university:
The LVIV University has a fairly reasonable fee structure for medical students. The first-year fees for MBBS degree are around 11000 dollars and for the next five years of the course, the fees are around 7000 dollars.
The fees are to be paid only in us dollars, and the fees mentioned above are the subject of the lifestyle of the student and the university. The tuition and hostel fee might increase based on the decision of the university.
Duration of MBBS course at LVIV University:
The duration of MBBS degree course at Danylo Halytsky LVIV national medical university consists of the theoretical and practical courses as well as the mandatory internship. The course is 6 years of duration including one year of mandatory internship for the students in the allied hospitals of the LVIV University.
Admission Process at LVIV University:
This is step to step guide for those who seek to get admission in LVIV University:
The desired student needs to submit the application to the rector of the University for Enrollment of course in the university.
The student should fill the application form that contains full name, permanent address, date of birth, citizenship, phone number etc.
Once the student gets the invitation letter, he would need to apply for a student visa in the Ukrainian embassy of a particular country.
The student needs to carry the original documents with them and copy should be translated in Ukrainian language and legalized by notary public and by the Ukrainian embassy of the respective country.
The student needs to deposit the fees at the time of admission.
Benefits of studying at LVIV University:
This university offers students the best quality education with many other benefits to pursuing MBBS here:
It is the oldest medical university functioning since 1784, so the academics have a well-organized curriculum.
The university has more than 150 professors to assist in research and training activities of undergraduate students.
The university also offers more than 90 PG courses for graduated students.
The university also participates in many scientific programs of Ministry of health, Ukraine and international organizations.
This college occupies top position in the rankings among higher medical education and higher education institutions of Ukraine. Those who want to complete their education from a really good college, they can go with it. You can get the excellent quality education from here.