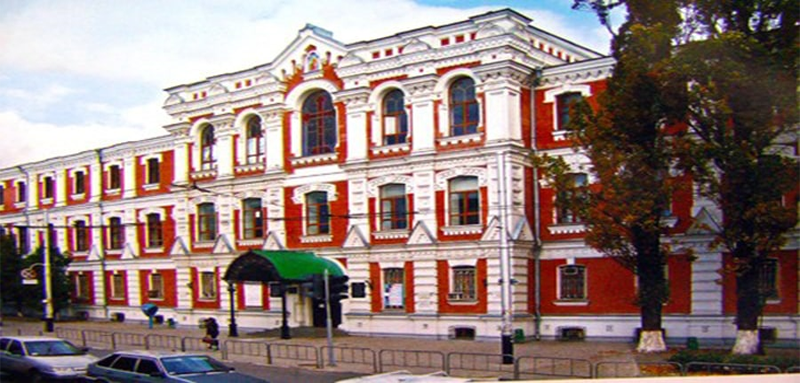 KUBAN STATE MEDICAL UNIVERSITY-
EVERYTHING YOU NEED TO KNOW-

Founded in 1920, The Kuban State Medical University is the oldest university in the state of Kuban. It was established on the orders of the government of Russian federation. Today it stands tall as one of the most prestigious universities of Russia providing UG and PG education in Medical. The speciality of Kuban State Medical University is that it is managed by the Ministry of Health of the Russian Federation.
With 7 faculties and 66 departments, Kuban State Medical University has noted 6000 students pursuing education in medical now. The university stands ahead as a structure of Russian higher professional education. Also, Kuban State Medical University is one among the 5 universities in Russia that works with biological material. All these factors contribute to the fact that Indian students count on Kuban State Medical University when it comes to studying MBBS from Russia. In Kuban State Medical University, there are 624 faculty members, which include 123 academicians and 371 candidates of science. Other faculty members are academicians, honoured workers, laureate of the state prize, guest lecturers and professors etc.

Faculties at Kuban State Medical University-
General medicine
Dental
Pre-university training
Professional development of doctors
Paediatrics
Medical and preventive
At Kuban State Medical University, you get comfortable and homely accommodations and dining facilities. Studying in Russia might turn out to be a struggle for students, specifically Indians, because of the food preferences of us Indians. But at Kuban State Medical University, Indian cuisine is also served for the students. The hostel rooms are properly maintained, furnished, and will match the standard of living of the students. Other services like library, laundry for students, etc. are also available in Kuban State Medical University for the student convenience. The Kuban State Medical University's students also happen to take part in various sports and other cumulative activities.
FEE STRUCTURE-
1
st
year- 4700 $
2
nd
year- 4000 $
3
rd
year- 4000 $
4
th
year- 4000 $
5
th
year- 4000 $
6
th
year- 4000 $
The total of this amount is 24700$, which is as decent as any college in India as well. And to add on to the fee and other charges, Kuban State Medical University provides hostel accommodation, medical insurance, MCI coaching for the complete duration of the course, transport to the university from airport, study material in English language, free translator to facilitate, etc.
Talking about Kuban State Medical University, we can surely say that one can surely think of it as a career option and study their best to build a powerful knowledge about MBBS and medical courses. For any further doubts and admission, contact studymedico.com for the best and hassle free output.