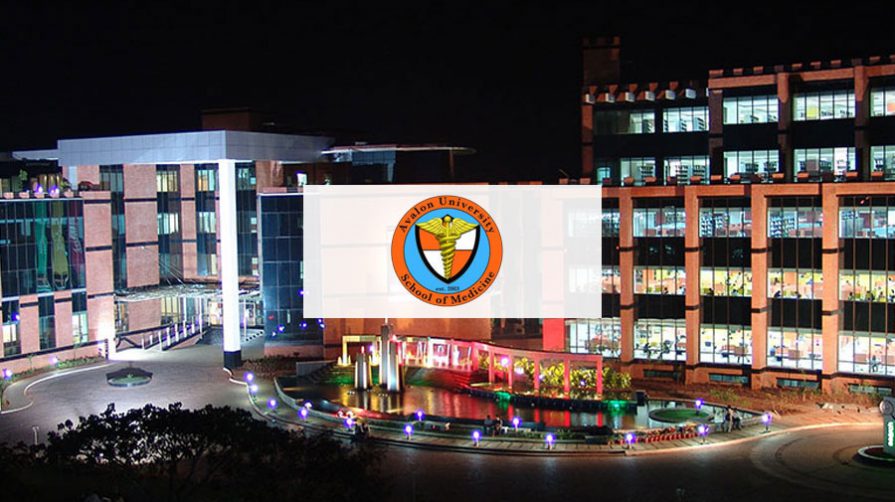 About Avalon University School of Medicine
The Avalon University School of Medicine, (AUSOM), is located on the stunning and undiscovered Caribbean island of Curacao just off the coast of Venezuela. Since 2003, the university has produced highly qualified and experienced physicians as well as graduates committed to patient safety, public health, ethics, and human rights. Its innovative approach to education focuses on the personal and academic development of students. This prepares them for any kind of life. To meet the needs of everyone who is interested in learning, the university has a highly respected academic and administrative staff.
Why choose Avalon University School of Medicine, (AUSOM),?
Avalon University offers a great academic environment and a low cost fee structure. It produces highly skilled graduates who are well-respected around the globe. The admission process is simple and easy to understand.
Admission Procedure at Avalon University School of Medicine (AUSOM)
AUSOM accepts applications all year. They then classify them according to the semester ahead. AUSOM admits students only in September, May and January. The admission process is simple. It consists of three steps: the application form, interview, and finally the deferral of admittance. There are two options for applications: the online and offline forms. It takes around twenty minutes to complete and submit the online application form. You can also download the form and print it. Then, you will need to fill it out and mail it to Avalon. This allows you to use pen and paper to seal your application, and reveals Avalon's commitment to tradition. Applicants are generally required to send the following documents to the Ohio regional office after completing their applications:
Official Transcripts of Avalon University School of Medicine, (AUSOM).
Two letters of recommendation
Personal Essay
Two recent passport size photos
Registration fees: $50
Once these documents have been received, the committee will review the files and determine if applicants meet or exceed the admission criteria. If so, applicants will be invited to a telephone interview. To know more visit their official website
Selection Factors for Avalon University School of Medicine (AUSOM)
The Admissions Committee reviews applications on the basis of several factors.
Academic Records
Application Essay
College Admission Test Scores
Extracurricular Activities
Life Experiences
Working Experience
Recommendations letters
Personal Interview (Usually done by telephone)
Admission Requirements For 4 Year MD Program
All applicants for the 4-year M.D. program must complete prerequisites. All applicants to the 4 year M.D. program at Avalon University School of Medicine must complete prerequisites. This would require at least 3 years of undergraduate study and/or a total of 90 credits hours with passing grades. AUSOM requires a cumulative GPA of 3.0. The prerequisite courses must be completed.
General Biology or Life Sciences- One year or two semesters of study
General Chemistry / Inorganic Chemistry- One year or two semesters of study
Biochemistry/Organic Chemistry- One year or two semesters of study
Physics- One year or two semesters of study
English- One year or two semesters of study
Precalculus / Calculus - One semester
Background in the Humanities and Social Sciences- 1 semester Humanities includes philosophy, literature and religion.
Social sciences include Education, Human Geography and Demography, Psychology, Behavioral Sciences, Psychology, Medical Ethics, Sociology and Linguistics.
Tuition Fees
| | | | |
| --- | --- | --- | --- |
| Programmes | Time | Semesters | CostPerSemester |
| Pre-Medical | 15 Weeks per Semester | 4 | $4,500 |
| Basic Sciences | 15 Weeks per Semester | 4 | $6,500 |
| Fifth Semester | 14 weeks | 1 | $7,700 |
| Clinical Sciences | 12 Weeks per Semester | 6 | Students who have completed the USMLE Step 1 will receive $9,100 and students who have not completed the USMLE Step 1 will receive $10,300 |
Avalon still has much to offer, despite its exceptional fees structure and academic standards.
Professional Learning
Graduates can compete fiercely against other applicants, even for residency, with the U.S.-based medical curriculum. Avalon offers exceptional clinical rotations at exceptional teaching hospital with very short breaks between rotations. Avalon also offers Evidence Based Medicine and Problem Based Learning, which are essential in today's modern world of Medicine. The class is taught in English by well-respected professors. The student to teacher ratio of 10:1 allows teachers to concentrate on students and personal learning.
Facilities
Avalon has also built fully-equipped microbiology, biochemistry, biochemistry and histopathology laboratories on campus. Anatomy lab has cadavers and plastinated parts that enhance the learning experience. This on-campus facility allows students to quickly access knowledge and then combine it with practical experience in a controlled setting. This allows students to grow their ability to perform in real life as well as on paper.
Faculty
A remarkable teaching staff is also available at the university. To enhance students' learning experience, teachers with M.Ds or P.H.Ds can be contacted. The university is home to professors from all areas of Medicine.
Administration
The administration staff assists students with settling in and can also be reached if they have any questions. They can provide assistance with housing and accommodation. Students' safety is also taken care of by the staff. To make it easier for students to get to campus, they are picked up at the airport. The campus is managed by the administration. Staff is crucial to student personal growth and development of soft skills.
Library
There is also a library on campus and Wi-Fi available throughout the campus. The library has many resources to aid students in their learning. You can find any additional information or topics that you are interested in studying outside of class.
Student life
Once enrolled, students become part of the vibrant environment of the university and the rich heritage of the island. Students can experience the island in all its languages and cuisines. Sometimes, however, it is difficult to focus in class. Sometimes, unforeseen circumstances can cause one to lose time or place in class. Students must learn and study on time in university. This is not the case with high school. Students must be responsible and careful in managing their study and leisure time. Both are essential for a healthy student life. As we have said, it is not always possible to control all situations and sometimes students can fall behind in class. These sudden events can be disastrous for students' academic lives. A person will be severely disappointed if he or she is unable to maintain a high standard of academic performance after being accepted into such a prestigious college. These are the times when one can find another place where they can catch up. This place can be a lifesaver in certain situations.