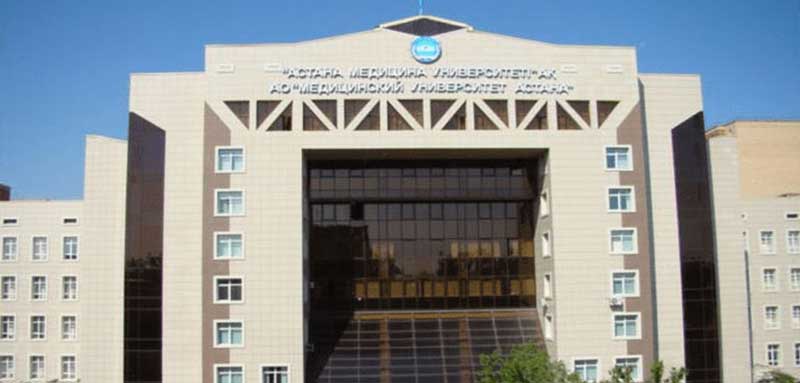 Pupils who want to peruse medicine as their subject, the university matters a lot. A good university and the faculty add to the portfolio of the person. Also medicine is one subject that requires proper teaching and training, the use of laboratories and such other things. Hence people try to choose nothing but the best for themselves. If you want to study or you are living in Kazaksthan, then the best is the Astana Medical University in Kazaksthan.

About College:
One of the prestigious medical universities that facilitate higher education is the Astana Medical University in Kazaksthan. This university was found in the year 1964 and the university was renamed in the year 2009.
The University offers various courses and programmes. The University brought the three tier education system which is the bachelors, master and PhD degrees. One of the finest schools of the city, it is indeed a matter of pride that one is admitted to Astana Medical University in Kazaksthan.
The university is a well-known medical university of Kazakhstan and foreveraspires to incorporateinnovative technologies to the study system for improving the overall condition of medical scholarship. The University ranks among the 14th university in the city. This institute is approved by WHO and UNESCO.

Facilities:
The University offers a lot of facilities for its students. They have a huge library for the students for reference studying. The institute administration too favours student's growth. The University holds national level competition. The University assists several state-of-the-art facilities for global students like the cafeteria, auditorium, laboratories, sports, computer labs, and hospitals.

Admission procedure:
For taking admission in MBBS course the application forms are open from July and runs till August. Thus, it's very crucial to apply before 30th July every year as the visa process may be long at least for a period of 60 to 90 days. Also for admission purpose students must have science background. They should also have a minimum of 50 % aggregate. Also one should qualify for the NEET exam.

Fee facility:
Astana Medical University is the preferred choice of many students looking for low-cost medical education. The fee structure is not very high.
With the above information one must now be rest assured that the University indeed is a wise choice to be enrolled in. The University also keeps seat for reserved as well as unreserved categories. You can search their website to know more.

Benefits to choose Astana Medical University:

It offers various courses including Ph.D., Masters and Bachelors courses
MCI recognized medical college
Modern teaching equipments and innovative technologies to increase quality of teaching
Seven faculties including Internal Medicine, Dentistry, Public Health, Pharmacy, Nursing, Preventive Care, and Postgraduate Education.
High quality services and facilities
Experienced and qualified professors to help you
Ideal location
Simple admission process and more.
If you really want to do something good in medical field, you should join this course to expand your horizons, so go for it.