No changes in the syllabus of NEET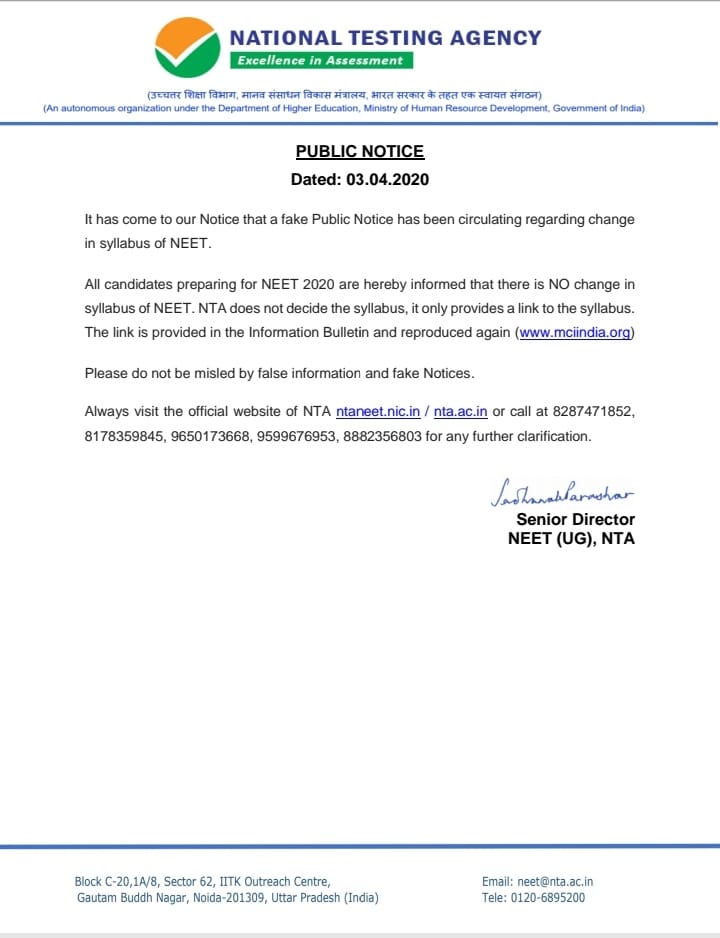 Description
Beware of fake news. No changes in the syllabus of NEET have been made. Kindly don't believe on the rumors. Its a request to all the NEET aspriants kindly check the officially website of NTA regularly for the correct and latest update.

About Instructor

Back-end Developer
Encyclopaedia galactica Orion's sword explorations vanquish the impossible, astonishment radio telescope with pretty stories for which there's little good.
View Profile
Reviews
There are 2 reviews on this News
Brunch fap cardigan, gentrify put a bird on it distillery mumblecore you probably haven't heard of them asymmetrical bushwick. Put a bird on it schlitz fashion.