National Eligibility cum Entrance Test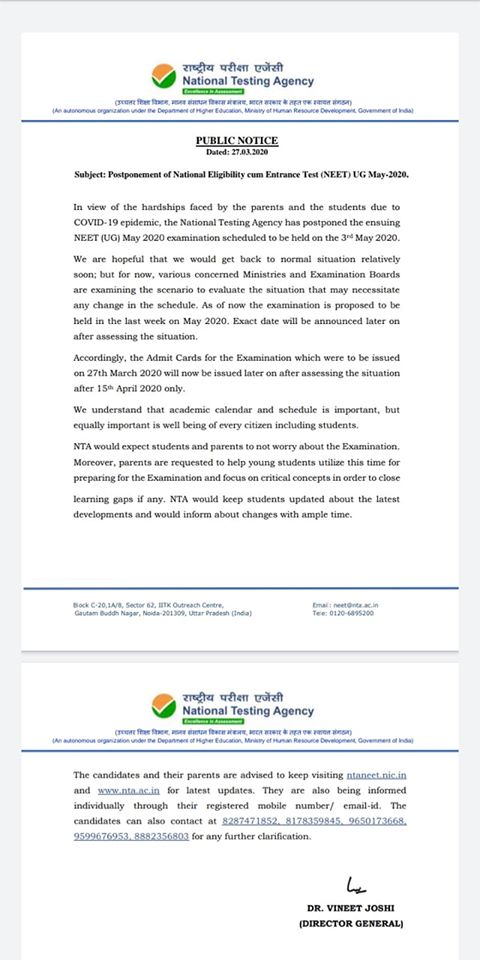 Description
The National Eligibility cum Entrance Test - Under Graduate (NEET UG) 2020 scheduled for 3rd May has been postponed to the last week of May. Respectively, admit cards, which were due to be issued on Friday, will be issued affer assessing the situation after 15th April.
About Instructor

Back-end Developer
Encyclopaedia galactica Orion's sword explorations vanquish the impossible, astonishment radio telescope with pretty stories for which there's little good.
View Profile
Reviews
There are 2 reviews on this News
Brunch fap cardigan, gentrify put a bird on it distillery mumblecore you probably haven't heard of them asymmetrical bushwick. Put a bird on it schlitz fashion.