In mock drill, plane 'crashes' in Mumbai's Juhu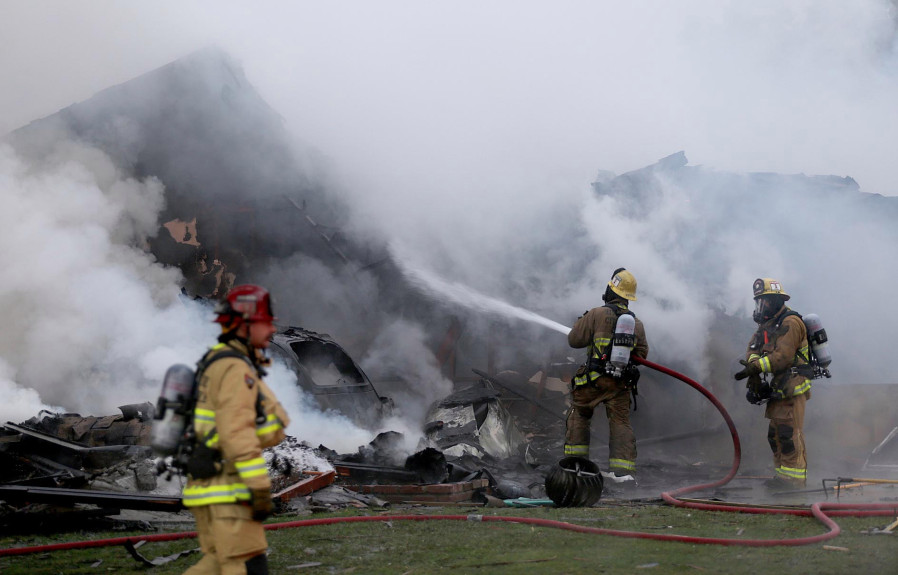 Description
MUMBAI: An A320 aircraft , with 150 passengers and crew on board, flying in from Ahmedabad had an engine failure during approach into Mumbai airport SNDT University at Juhu on Sunday morning. If you didn't hear about this crash yesterday, it's because it didn't happen in reality. It was a mock exercise organised by Mumbai airport. The three-hour exercise 'Aircraft Accident off the Airport' began at 10 am with about 500 participants. In the exercise, a domestic aircraft carrying 150 passengers and crew on board from was supposed to have developed an engine failure, after which it descended rapidly, crashed and went up in flames. The incident was assumed to have resulted in 75 passenger fatalities and 75 injuries. "To make the mock exercise realistic, a dummy aircraft was created and partially set on fire to execute the magnitude of the situation. Similarly, the local police were actively involved for panchnama of 'deceased' passengers, allowing for movement of the deceased to Cooper Hospital for post-mortem," said a release issued by MIAL which claimed that it was the first time that "an airport of this stature had conducted an emergency response exercise outside the premises".
About Instructor

Back-end Developer
Encyclopaedia galactica Orion's sword explorations vanquish the impossible, astonishment radio telescope with pretty stories for which there's little good.
View Profile
Reviews
There are 2 reviews on this News
Brunch fap cardigan, gentrify put a bird on it distillery mumblecore you probably haven't heard of them asymmetrical bushwick. Put a bird on it schlitz fashion.