Embassy of India Ukraine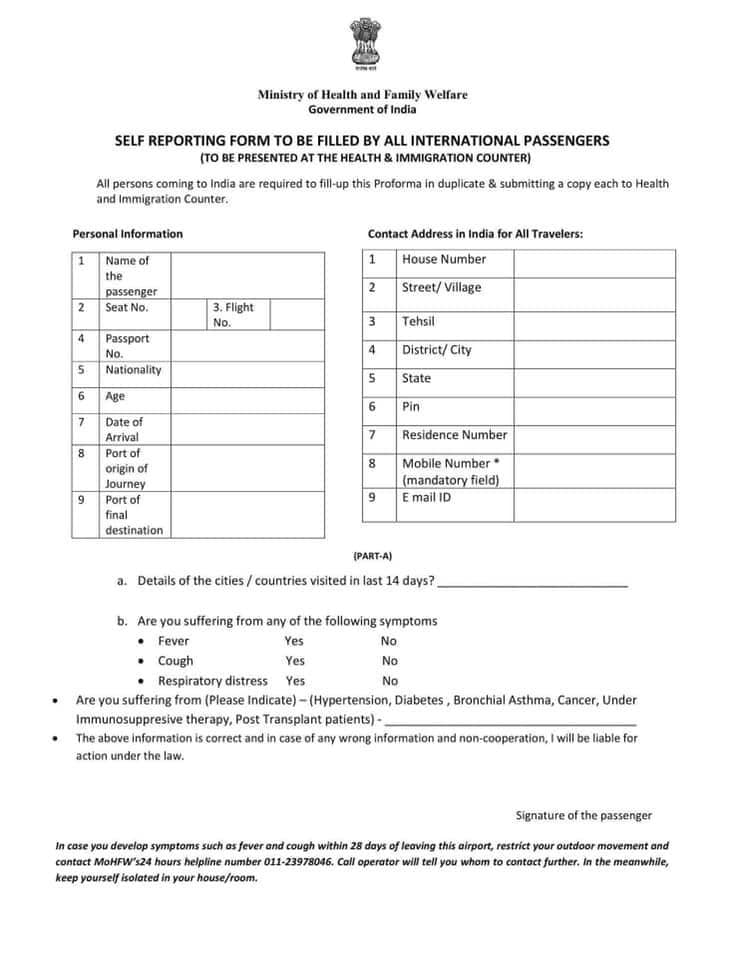 Description
!!NOTICE!!
Embassy of India Ukraine
VANDE BHARAT MISSION: ATTENTION PASSENGERS TRAVELLING ON REPATRIATION FLIGHTS FROM KYIV TO INDIA FROM MAY 25- JUNE 3, 2020
The passengers travelling on repatriation flights from Kyiv to India starting from May 25, 2020 should arrive at the Kyiv Boryspil International Airport Parking P12 by 0830 hrs sharp on the day of the departure of their respective flights.
Embassy of India in Ukraine has informed all regional state administrations and the Government regarding the transit of the passengers from their location to Kyiv to board the flight, however, in case of any obstruction during transit/border crossing issue, the Embassy can be contacted at +380 933559958.
The flights will depart from Terminal F at 1300 hrs. All vehicles and buses should arrive at the Parking P12 in front of the terminal F. Adequate parking is available, all buses and vehicles that transport passengers must stay until final departure of the flight, to ensure that any deplaned passengers be returned to their address in Ukraine, if required. From P12, passengers shall proceed to Terminal F. Temperature screening will take place at the entrance. In case of fever or any sickness a passenger may be disqualified, hence they are advised not to depart for Kyiv if they have any symptoms. Any passenger who is deemed unfit will be sent back to their respective address in Ukraine.
Passengers may kindly note:
Allowed baggage limit is 30 kg check-in + 7 kg cabin baggage. Air India informs that excess baggage would be chargeable.
Do not carry prohibited items.
Kindly cooperate with the airport authorities/staff and follow standard procedure for departure.
Be extra cautious to avoid any unpleasant situation, since it is a repatriation flight, it is impertinent that all passengers should board carefully.
Carry adequate food and water for upto the departure time i.e. 1300 hrs, since there are no food counters open at the airport.
Ensure that you carry all necessary documents for travel including the undertaking and self assessment form (copy attached).
Expired passports will not be allowed, in case any passport has expired, please immediately get in touch at +380 933559958.
Please follow standard social distancing norms at all times at the airport. Masks and gloves are compulsory. Hand sanitizers are advisable.
Embassy of India wishes all passengers safe travel and happy return to India!
Visit Us www.studymedico.com
Contact on 8740004499, 9829088432 Email - admin@studymedico.com
About Instructor

Back-end Developer
Encyclopaedia galactica Orion's sword explorations vanquish the impossible, astonishment radio telescope with pretty stories for which there's little good.
View Profile
Reviews
There are 2 reviews on this News
Brunch fap cardigan, gentrify put a bird on it distillery mumblecore you probably haven't heard of them asymmetrical bushwick. Put a bird on it schlitz fashion.