CBSE on board exams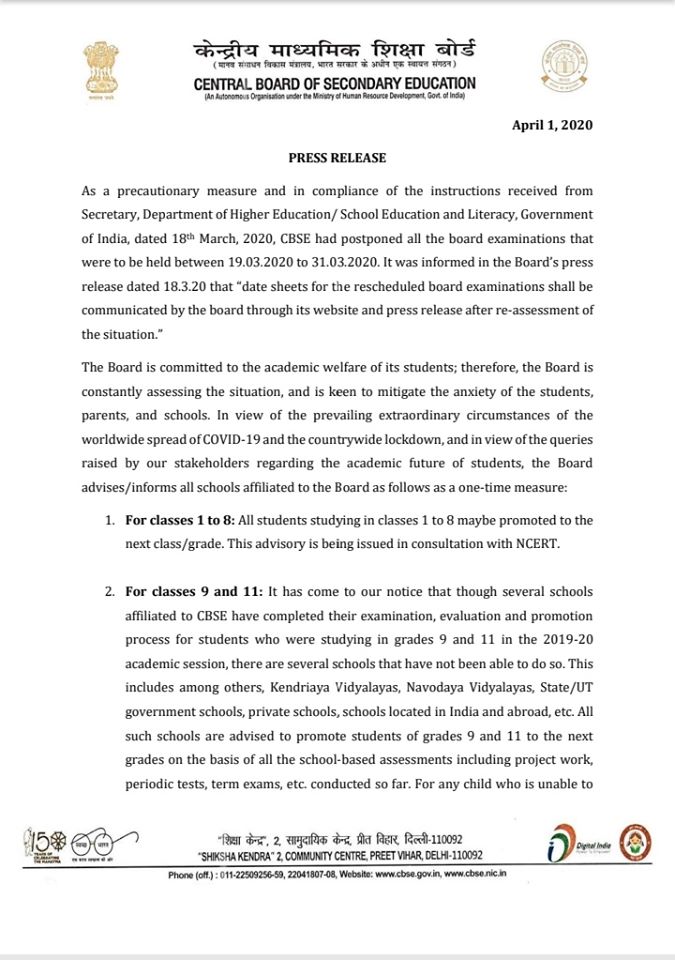 Description
Latest CBSE news of 1st April, news of CBSE on board exams, official CBSE update on board exam, class 10 and class 12 board exam, north east Delhi, foreign CBSE schools, class 1 to 8 update, class 6, class 7, class 9, class 11, science, commerce, class 12th CBSE new press release, latest announcement by CBSE NCERT, NTA, Datesheet, paper checking, paper evaluation, results etc. class 1 to 8th students will be promoted, class 9 and 11th students will be promoted on the basis of previous exams, major subject exams of class 10 and class 12 will be held but dates are not yet announced however you will get atleast 10 day prior notice, computer exam of class 10 all India students will not be held, class 10 and 12 for foreign outside India schools will not be conducted however details of process will be announced soon…!!
About Instructor

Back-end Developer
Encyclopaedia galactica Orion's sword explorations vanquish the impossible, astonishment radio telescope with pretty stories for which there's little good.
View Profile
Reviews
There are 2 reviews on this News
Brunch fap cardigan, gentrify put a bird on it distillery mumblecore you probably haven't heard of them asymmetrical bushwick. Put a bird on it schlitz fashion.