(MCI) Screening Test will be conducted on August 31, 2020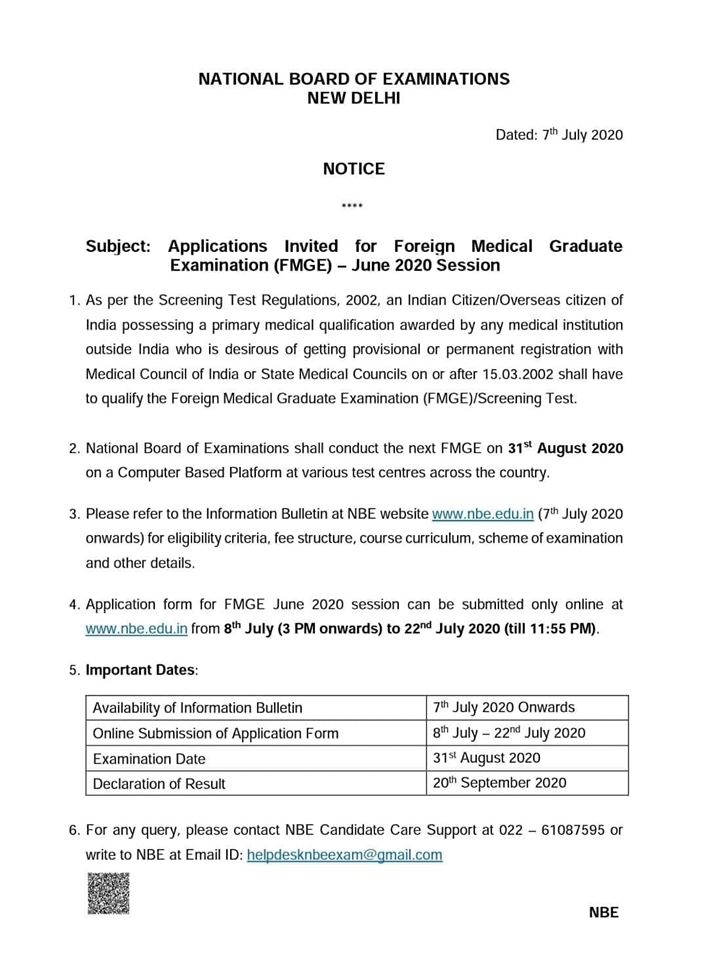 Description
The National Board of Examinations (NBE) made an announcement that the Foreign Medical Graduate Examination (FMGE)/Medical Council of India (MCI) Screening Test will be conducted on August 31, 2020, on a computer based platform in various tests centers across the country.

About Instructor

Back-end Developer
Encyclopaedia galactica Orion's sword explorations vanquish the impossible, astonishment radio telescope with pretty stories for which there's little good.
View Profile
Reviews
There are 2 reviews on this News
Brunch fap cardigan, gentrify put a bird on it distillery mumblecore you probably haven't heard of them asymmetrical bushwick. Put a bird on it schlitz fashion.