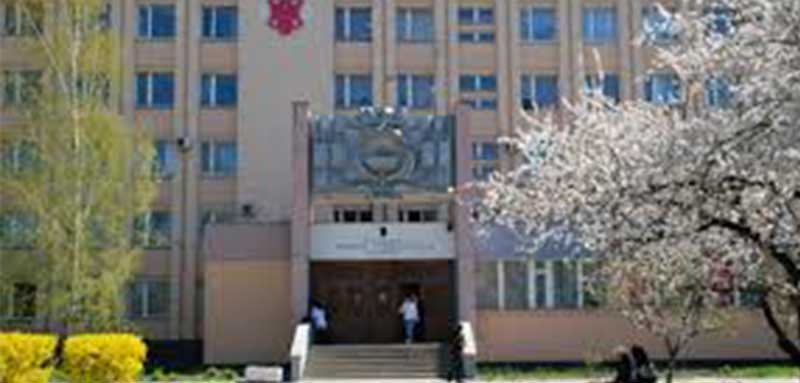 This is the best institute to pursue higher medical studies. The academy was established in 1921 with the department of odontology named Kharkiv medical academy, later in 1967 the academy was shifted to the city of Poltava and renamed as Ukrainian Medical Stomatological Academy. In the year 1994, the Academy received a higher level of recognition. The continued progress, use of advanced study techniques and highly qualified faculties that got the academy the highest recognition.

The UMSA serves as the ideal option for the students who wish to get quality education at low cost. The academy has long-term experienced faculty that holds the duty to offer quality education to the students. The faculties can be divided into six different types with a preparatory department as shown ahead:
General Medicine
Paediatrics
Stomatology
Pharmacy
Medical Nursing
Orthopaedic stomatology
The UMSA is introducing a number of higher education programs across the world for UNESCO and with the United Nations. Being a member of these institutions, the UMSA abide by these duties under the direction of the Ukrainian government.
Mission and vision:
The UMSA has the mission to train the best-qualified professionals for healthcare services, development of basic and applied science, providing medical care to people. It makes highly educated, free democratic and nationally aware people. The vision of UMSA is to lead the medical education, offering the best practical skills with the best quality.
Facilities:
It offers many facilities like reading rooms, sports facilities, library and more. Students can find best environment to study and modern facilities in UMSA.
Training:
This college offers great opportunities to foreign students too and trains them as per the programs and curriculum of Ministry of public health. Highly qualified teachers work with foreign students.
Why to choose UMSA:
The academy is among the best medical institutes in Ukraine that produce world-class healthcare professionals and scientists.
The academy also has the student getting education here from more than 40 countries.
The academy is excellent as per the measures of quality assurance survey that reviews all the universities of Ukraine.
The USMA offers a number of graduate and post-graduate courses with great resources and support faculties.
The academy is situated in Poltava which is considered a major hub for businesses, culture and communication and it is one of the most beautiful and historical places in Ukraine.
The USMA is an internationally recognized institute for research following thematically related academic research in their selected locations.
The number of foreign students who have graduated from UMSA till now is more than 8000 and more than 1400 students among them are presently enrolled in different specialties like general medicine, dentistry, Medical Nursing, Postgraduate faculty and more.
The UMSA is best with the latest equipment and advance technology and conducts training on day to day basis. Open heart surgeries with artificial blood circulation, kidney transplant and others are the part of practical training for students.