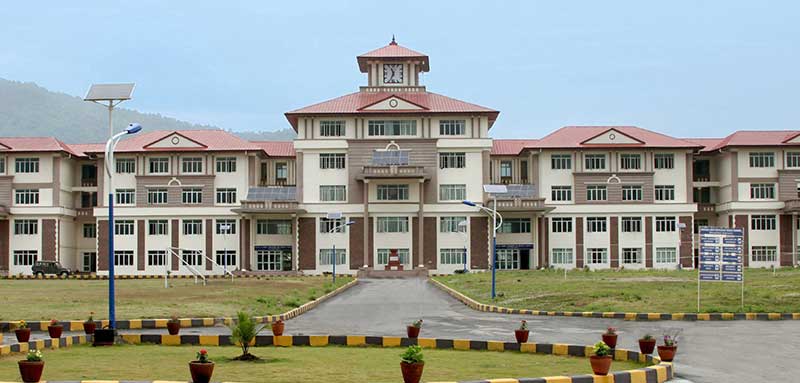 Students who are looking to access high-quality courses abroad without spending an exuberant amount of money can choose MBBS offered by premium institutions in Nepal. NAIHS (Nepalese Army Institute Of Health Sciences).
Introduction
Nepal Institute of Health Science is a non-profit institute offering top quality medical education to students. The service-oriented institute has a medical and nursing college with further plans of running a dental and medical polytechnic school. So, the institution is dedicated to provide quality medical education and equip students to become the best medicos who can serve their country. The affordable cost of the institution makes it an ideal choice for students. NAIHS always provides affordable medical and health science education opportunities to the deserving candidates. While the students with an army background (candidates having a sibling or spouse serving the army or ex-army personnel) get first preference, but other students with good credentials can also secure a seat.
Facilities Offered By NAIHS
The university offers high education of world-class standards at affordable tuition fees. The institution follows TU-IOM guidelines and offers facilities to aspiring students. The institution has well-trained and qualified faculty who can provide the best medical knowledge to the students. So, young minds can get the necessary education to mold themselves into skilled doctors. The university has sophisticated lecture halls. The soundproof and fully air-conditioned halls with separate desk and chair for each student makes learning comfortable. Well-equipped labs, tutorials, and demonstration halls are the other facilities offered by the institution.
A separate mess facility is offered for girls and boys. The institution also has computer terminals with internet access, a gym with sauna facilities, a common cafeteria, and a huge Central library with several reference books needed for expanding their knowledge. Also, compulsory accommodation facilities are available for students with furnished hostels along with modern facilities.
Admission Method
For getting admission to NAIHS, you need to get a minimum 50% mark in their 12th examination (biology subjects are compulsory). Candidates must complete 17 years during the admission year. Also, candidates need to pass the Medical Entrance Exam conducted by the Government of Nepal.
Location
The Nepal Army Institute of Health Sciences is located in Bhandarkhal. It is in the north-west part of the Kathmandu valley, offering a picturesque view.
Transportation
The institution is very close to Kathmandu's Ring Road. So, students have easy access to transportation. With several modes of transportation within the reach of students, they can access all basic amenities easily.
Food
The hostels offer food that makes students feel comfortable. So, students away from their home will never miss the cooking due to the delicious cuisines offered.
Parents will never lose their hard-earned money while trying to give high-quality educations to their children. NAIHS is the right place to invest the money to ensure students become well-qualified doctors.
Faculty: You will get high standard education offered by highly experienced faculty members who have vast knowledge.
You just need to fulfill the eligibility criteria to get admission here.