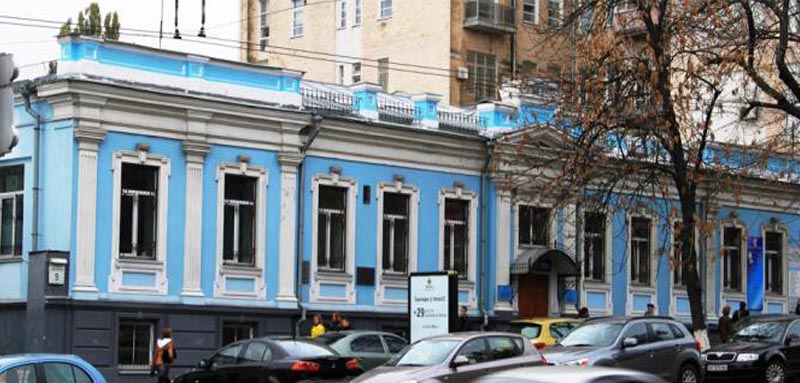 INTRODUCTION
Located in the capital and most modernized city of Ukraine, Kyiv Medical University (KMU) is one of the most dynamic and excellent medical universities in Europe and CIS nations. Established in 1992, the university has trained over 10,000 health personnel mainly general practitioners, dentists and pharmacists. As at August 2014, close to about 1000 foreigner students study at KMU. As a university with the highest level of accreditation by the Ministry of Education and Science of Ukraine, all degrees issued to foreign students are dully legalized and apostilized by the Foreign Affairs Ministry of Ukraine. The current university population which is made up close to about 1000 foreign students is made up of students from Azerbaijan, Belarus, Armenia, Georgia, Gabon, Iraq, Iran, Cameroon, Kyrgyzstan, Congo, Cote D'voir Latvia, Mali, Russia, Senegal, USA, Tajikistan, Tunisia, Turkmenistan, Uzbekistan. Kyiv Medical University (KMU) is recognized and listed in all relevant international directories of medical universities such as the International Medical Education Directory (IMED). This means graduates are eligible to write the United States Medical Licensing Examinations and means certificates are recognized by the Education Commission for Foreign Medical Graduates (ECFMG) in US and the Medical Council of Canada (MCC) for eligibility of graduates to obtain certification and Licensure hence may pursue residency and postgraduate programs in these countries. The university is also registered in the AVICENNA Directory which is maintained by the University of Copenhagen in collaboration with the World Health Organization and the World Federation for Medical Education (WFME) meaning KMU is fully recognized by the WHO all governments. The university's Foundation for advancement of international medical education and research (FAIMER) School ID is F0002349 Kyiv Medical University (KMU) is recognized by the Ghana Dental and Medical Council, Nigerian Dental and Medical Council, Pakistan Medical and Dental Council, European Council of Medicine, Indian Medical Council and General Medical Council of UK just to name a few. Kyiv Medical University (KMU) has joint research and partnership relations with many Scientific Institutions of former USSR and all over the world, such as The Poland Medical Academy, Center of control and prophylaxis of diseases of Department of health protection (CDC,USA ), the southern Kazakhstan scientific and practical conference with international participation and contract with Knurow Slask Hospital, Poland about organization of medical practice for students in 4th and 5th courses of medical faculty of KMU.
Faculty Of General Medical
Undergraduate Course- MBBS/MD (Physician)
Duration-6 years
The Medical course at KMU takes six years and leads to MD (Doctor of Medical) or MBBS.
In the under graduate program, during six years of study the students learn different subjects from fundamental subjects disciplines to special medical subjects. Admission to the medical faculty takes place after conclusion of a contract. Foreigners learn in group of eight to ten along with other international students. The second year students attend their clinical studies where they can gain experience in nursing the patients. Clinical subjects are taught beginning from the third year of study.
The medium of instruction in the Medical faculty is English and Russian language.
The State Final Examinations On All The Disciplines According To The Syllabus Are Held Within One System Through 2 Stages :
Testing practical proficiency of final-year students (when exams on clinical disciplines are taken, testing takes place at the patient's bed).
Testing scientific/theoretical proficiency.
The successful students who will complete study of six years, will be awarded medical degree after passing the state exams. There is a wide range of specialization available in the public and private sectors, involving research, academic medicine, public health, clinical medicine and other areas. Specialties include Cardiology, Oncology, Pediatrics, Psychological Medical, Surgery, Pathology, Public Health, General Practice and many others.

Most doctors complete postgraduate training in their chosen specialty. Medical is a respected, rewarding, and truly international career. For the entry requirements please visit the Rules of admission page.