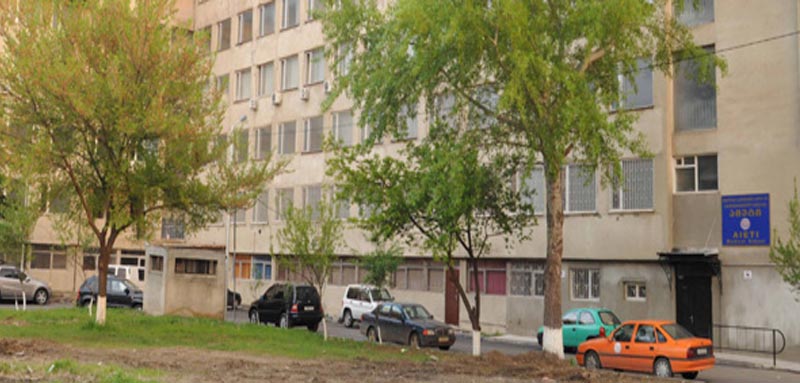 INTRODUCTION
The Georgian Medical Postgraduate Foundation was started in the 1990s in Tbilisi, Georgia, enrolling about 200 physicians who wanted to pass the US Medical Licensing Examination with once they had completed the medical residency program in the US or elsewhere. The foundation provided as much help as possible in the form of training, textbooks and other means. However, it was difficult to guide the students in a proper way and only a few made it. This brought up the urgent need to start a specialised training institution of the medical sciences. Around 1992-93, Dr. Dimitri Tvildiani and academician David Tvildiani started the AIETI Medical School, one of the first non-governmental medical schools in Gerogia. It was renamed after its founders in the year 2011.
Faculty And Courses
The David Tvildiani Medical University has one faculty and it is the Faculty of General Medicine. The degree awarded is equivalent to MBBS and the course lasts for six years. There are 3 stages in the course and these are - basic medical science for the first 2.5 years, clinical science for next 2.5 years and a pre-diploma specialization or clinical clerkship for 1 year. There are two semesters per year and a final exam is conducted to test the skill of the students in the subject they had taken up throughout the year. On successful completion of the course, the student will receive the qualification of a General Practitioner.
The School of Public Health was formed under the David Tvildiani Medical University in the year 2009. Subjects taught here include environmental health, biostatistics, occupational health, health systems, and nutrition among others.
Staff And Teaching
The approximate number of students who enter the course every year is approximately between 250 and 500 and the number of teaching staff is something around 50 to 100.
Admission And Enrolment
Students need to achieve an 80% in aggregate in their school finals for being selected as candidates into the David Tvildiani Medical University. Applicants also need to clear an entrance exam. The average fee per year for undergraduate courses is around 1,000-2,500 US$ for local students and 2,500-5,000 US$ for international students. The expense for living and hostel fees are extra. Students scoring high in their exams are eligible for a discount on the tuition fee. Application forms are available online, on the institutions website. Those applying for the Bachelor degree's program need to have the following documents:
High school leaving certificate
Official transcript of records
Order of enrolment
The ones who want to apply for the Master's degree program need to procure the following documents:
Bachelor's certificate
Official transcript of records
Photocopy of birth certificate
Photocopy of passport
Document proving applicant staying abroad for two years or more
(specifically for those who have lived out of Georgia for two years or more and want to return)
Health insurance
Photos